Featuring a comfortable grip that conforms to the palm of your hand, exercise movements are enhanced by eliminating unwanted rotation and adding stability through the entire exercise motion.
Sold in pairs. 10, 20, 30, 40 & 50 lb weights. Bulk discount available.
This single-piece cast iron exercise bar incorporates overhand, underhand, hammer, and straight grips and requires no clamps, plates, or additional accessories for an all-in-one piece of equipment.
Sold individually. 11, 22, 33, 44, 55 & 65 lb weights. Bulk discount available.
Powder coated for a smooth finish to ensure longevity and performance, with a grip handle and horns meticulously designed to accommodate various hand sizes, make an ideal choice for athletes of all levels.
Sold individually. 18, 26, 35, 44, 53, & 62 lb weights. Bulk discount available.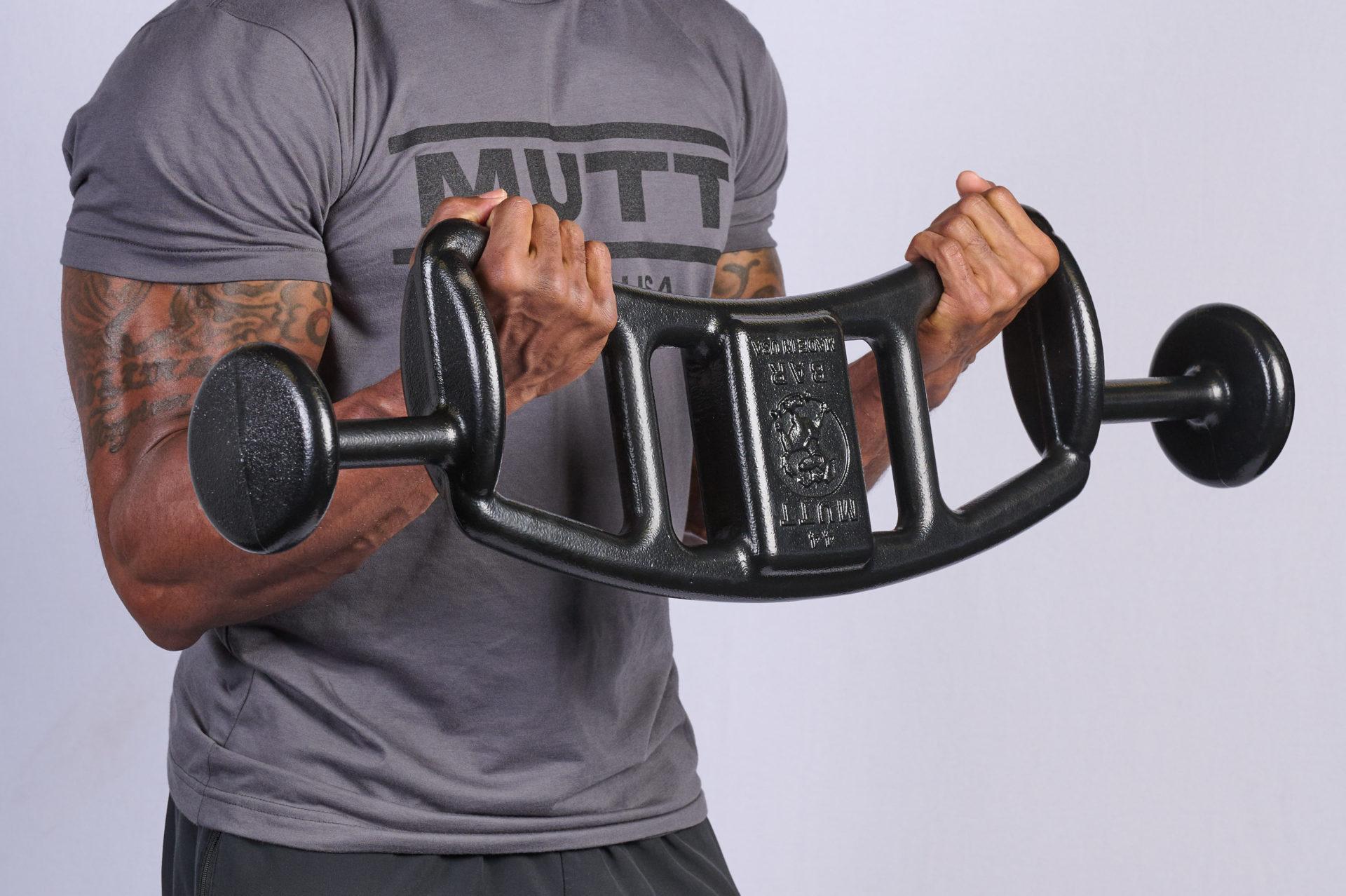 Ergonomic
Ergonomic grip
Cast Iron
USA Cast iron
Variety
Variety of handholds
Our mission is to challenge traditional approaches to working out by re-thinking the tools that keep our bodies fit.
From completely innovative equipment designs to fresh perspectives on classic gym hardware, MUTT pushes the boundaries of fitness training.
This belief inspires our product design and separates us from the competition.
Cast Iron Fitness Equipment
All MUTT equipment is made from American cast iron. Purchasing MUTT equipment supports the United States' foundry industry.
All products are powder-coated to protect your MUTT equipment and provide a smooth grip.